Request for Proposals: Consultant Roster – Communications professionals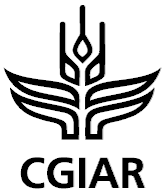 From
Published on

26.02.19
What we are seeking:
The CGIAR System Organization (CGIAR) seeks to establish a pre-approved roster of communications professionals. CGIAR is looking for experienced and qualified communications professionals who will work with the Funder and External Engagement Unit to support the delivery of communication services, the development of high-quality products, and the promotion of the CGIAR brand.
Specifically, we are seeking well-rounded communication generalists, and communication specialists who can provide a variety of services:
English Language Writers and Science and Web Writers
Editors/Copy-editors
Proofreaders
Transcribers
Translators (English to French or English to Spanish)
Graphic Designers
Animators
Website Designers
Web Masters
Web/App Developers

Digital Marketers
Event Organizers
Project Coordinators (project management experts – special events, publications, campaigns, etc.)
Social Media Specialists
Media Relations Specialists
Photographers
Videographers/Video Editors
Proposal Developers/Writers
Meeting Facilitators
Who we are:
CGIAR is a global research partnership for a food-secure future. CGIAR science is dedicated to reducing poverty, enhancing food and nutrition security, and improving natural resources and ecosystem services. Its research is carried out by 15 CGIAR Centers in close collaboration with hundreds of partners, including national and regional research institutes, civil society organizations, academia, development organizations, and the private sector. These 15 Centers have close to 10,000 staff based in over 50 countries.
The CGIAR System Organization, which is an international organization headquartered in Montpellier, France, provides governance to the CGIAR System in collaboration with the System Council and has about 40 staff. The Organization is committed to cultivating a work environment that reflects teamwork, gender equality, and respect for diversity. We endeavor to foster a multi-cultural environment that is free of any form of harassment and discrimination; and that embraces and values individuals regardless of age, ethnicity, race, gender, national or social origin, marital status or any other form of personal identity.
Please find more information about CGIAR at www.cgiar.org
Timeline:
Qualified consultants will be placed on the roster for one year with a potential for two additional renewal years. Work assigned to roster-based consultants will not exceed 180 days a year. There is no guarantee of work for consultants placed on the roster.
Knowledge, skills, and abilities:
To apply for inclusion on the roster, interested consultants must meet the following requirements:
At least 5 years of experience in relevant field;
Demonstrated ability to produce deliverables that meet high standards under tight deadlines;
Be customer service oriented with excellent communication and interpersonal skills and the ability to convey information clearly;
Excellent written and oral communication skills in English – French professional proficiency is an advantage;
Integrity and confidentiality;
Be a fast learner who is pro-active and responsive.
Evaluation Criteria:
Roster applicants will be evaluated on the following criteria:
Relevant experience;
Quality of work samples;
Satisfactory references; and
Cost.
This Request for Proposal is available for download here:
Request for Proposal - Communications Roster
How to submit a proposal:
Please submit the following each as independent documents:
A summary of relevant experience and brief statement identifying the type(s) of service(s) proposed (note to applicants: more than one type of service can be selected from the list on page 1) (no more than 500 words);
A portfolio highlighting three examples of the type of service(s) offered (no more than 5 pages of text, for image/graphic examples please provide a link to examples);
A full CV (no more than 5 pages); and
Hourly, daily or per word rates for each service offered. These rates will be applied for the full 12 months that the consultant is on the roster (rates can be renegotiated if the roster membership is extended).
All documents will be sent in one email to smo-procurement@cgiar.org
Documents 1, 2, and 3 will be submitted using Microsoft Word or similar format, font size 11pt., margins no smaller than one-inch.
Budget proposal will be presented using Microsoft Excel or similar format. The budget will be presented in US dollars.
All proposals will be accepted and reviewed on a rolling basis. Only electronically submitted proposals will be considered. Only short-listed candidates will be contacted.
Please note: these consultancies are not designed for work of a continuing nature, or to lead to a staff position and as such, there should be no expectation of employment at the end of the contract.